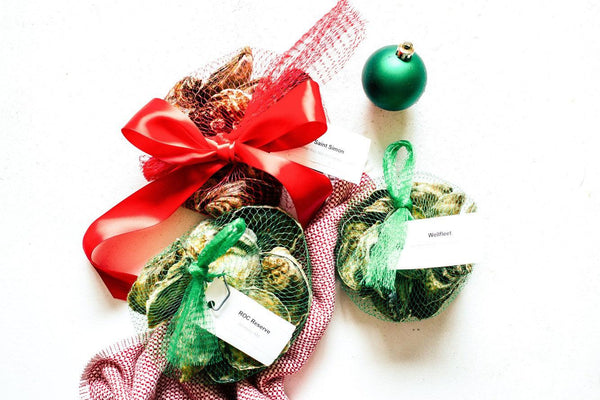 Wellfleet, ROC Reserve, La St. Simon
The HOLIDAY TASTING is an East Coast lover's dream combo. Starting with two powerhouse popular high salinity flavor profiles: Wellfleet's petite holiday oyster Silver Bells, followed by the effervescent & umami ROC Reserve (Duxbury, MA), punctuated by the smooth and elegant (subtle mineral undertones) "Little Black Dress," La St. Simon from New Brunswick, Canada. 
Bonus: a portion of the proceeds will be donated to Toys for Tots.
Holiday | Sampler
2.75 - 3 inches
Pairs Perfectly with:
The Holidays
Swanky Cocktail Parties
Champagne + Sparklers
Family Feasts
From
the
Farm
Wellfleet: Cape Cod Bay, MA, Duxbury, Ma, La St. Simon: New Brunswick, Canada.