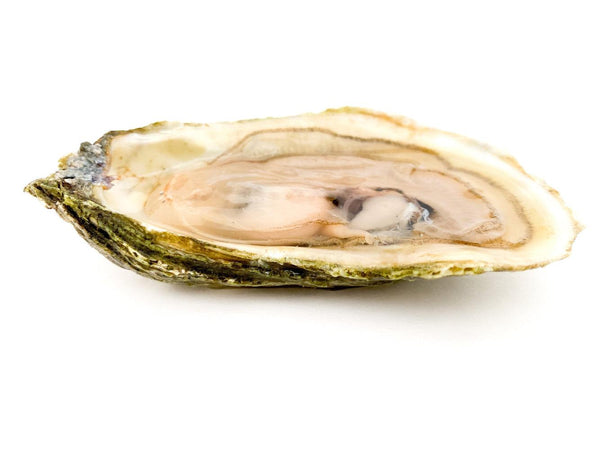 Wellfleet Harbor, Cape Cod Bay, MA
Hey, we heard you are a wild one. Wild Wellfleets are harvested from a wild fishery (not farmed). Their shells are deep green with a distinctly wild look - a rougher and elongated shape. They are usually bigger than farmed Wellfleets, deep-cupped, with a sumptuously sharp brine. See the picture below for a comparison.
 deep-cupped  |  briny  |  piquant
3.5-4.5 inches - grandé
Pairs Perfectly with:
Clam Bakes
Flo Rida ~ artist
Gin + Ts
Getting Nicely Toasted
From
the
Farm
Wellfleet Region, Coveted Oysters for Centuries
Eben Kenny – Wellfleet Wild
Eben was born and raised in Wellfleet, Massachusetts and started working on the water at a young age as a commercial fisherman in high school. He went on to fish for sea scallops for a number of years before deciding to turn to oyster harvesting.  Eben loves working outdoors and the thrill of the hunt that commercial fishing provides, but scallop fishing would require him to be away from home for a week or more at a time.  As a family man, this was less than ideal.  Now, Eben can still enjoy work outside, with the same thrill of the hunt and be home in time for dinner with his two sons.
The Gritty Details:
Wild Spat collects on bottom
Flavor Influenced by:
Salinity: Salinity: 2.9% < 3.5% full oceanic salinity
Tides: Large tides and freshwater creeks
Bottom Makeup: Clean sand and rocks with seaweed